Handling in Canada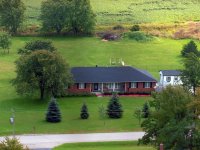 We enjoy having your American Cocker Spaniel here for showing to a Canadian Championship. Our rates are reasonable and we like to give the dogs plenty of attention.
Our facilities are very nice and clean and all dogs are in large runs.
We have security systems and proper grooming facilities.
The dogs are well looked after, and fed premium quality food.
If you have a puppy or an adult dog, we would enjoy having them for a visit with us to achieve a Canadian Championship.
Contact us at 1-519-765-4190 or
email us at or
use our Contact Form for our rates and information.
Donna Ammonn

---